Ride Comfort & Steering Behaviour | News
Shelter 16 – the new HQ of MdynamiX is being built in the Allgäu region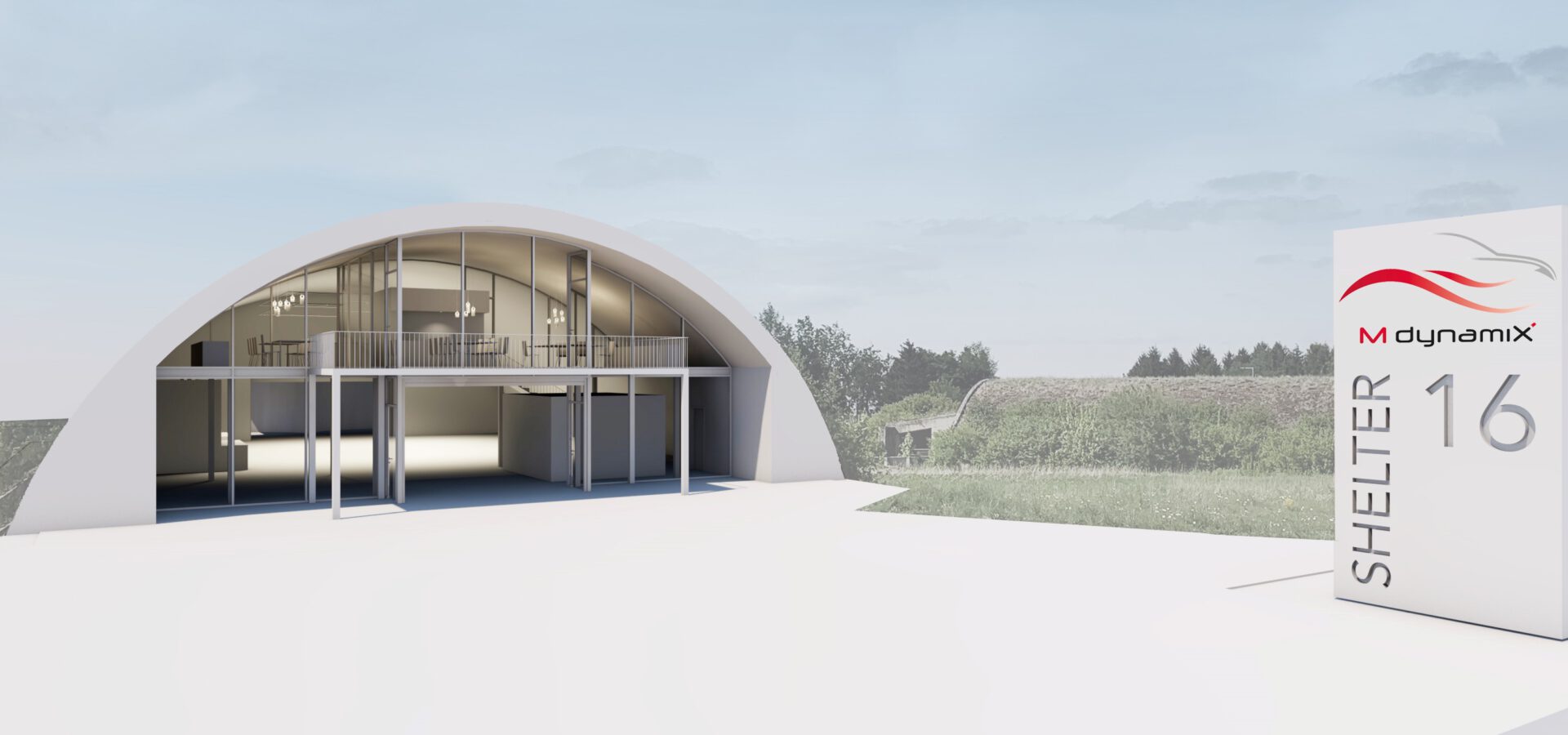 MdynamiX AG has been building bridges between science and industry since 2014. Since then, the company has been contributing to the benefit of people, society and the economy through the effective transfer of invention to innovation. Until now, Munich was the main location; in 2017, Kempten was added as a partner location.
At the Munich site, research teams work on advanced solutions for vehicle dynamics and comfort, acoustics and NVH technology. Innovative solutions in the field of driver assistance systems and automated driving are developed at the partner location in the Allgäu region.
All research teams have one thing in common: designing a driving experience for future mobility that will continue to inspire people in times to come. In addition, development is to be made more effective and efficient by optimally intergreiting real and virtual development methods and tools.
The headquarters moves, the know-how stays
In 2022, the MX headquarters in Benningen will be completed. In the year 2020, a historic air force shelter of the German Federal Armed Forces with a large area for further growth was acquired. It is no coincidence that it is located in an area close to the Allgäu Airport, where a hub for technology companies from the automotive sector has been established in recent years. Continental AG is strongly expanding its development activities for driver assistance systems and automated driving there. It is located next to the already established Fakt Motion testing and inspection site. Swiss startup Piëch Automotive AG, as an exclusive manufactory for electric vehicles, is also planning its Piëch Engineering Campus in the business park.
Partner institute Adrive Living Lab from UAS Kempten in the immediate vicinity
Another and special location factor is certainly that research partner Adrive Living Lab has moved into the new reseach building, as part of the Institute for Future Mobility (IFM) of Kempten University of Applied Sciences. A stone's throw away from Shelter 16 is the new building where business operations started in the last months of 2020, next summer the advanced Vehicle Driving Simulator of AB Dynamics will be relocated and in the course of this will receive an extensive update.
Thus, we have the best conditions for the use of the real and virtual test environment in one place. The close cooperation with the Universities of Applied Sciences in Munich and Kempten will be maintained and even intensified due to the physical proximity.
Stay tuned! We will report regularly on the progress.
Our new company address:
MdynamiX AG
Shelter 16 | Junkersstrasse 4
87734 Benningen | Germany
The address of the Munich site is still valid:
MdynamiX AG
Heßstrasse 89
80373 Munich | Germany