Experience, evaluate, and apply steering systems and ADAS/AD in the early stages
MXsteerWheel RTpro: the force feedback setup for a unique steering feel
MXsteerWheel RTpro is a stable force feedback setup for engineers of steering systems and ADAS/AD development with the focus on steering feel, providing a realistic and comprehensive simulation of a steering wheel's behavior with real-time feedback and results before accessing any physical hardware.
Start your development with us
​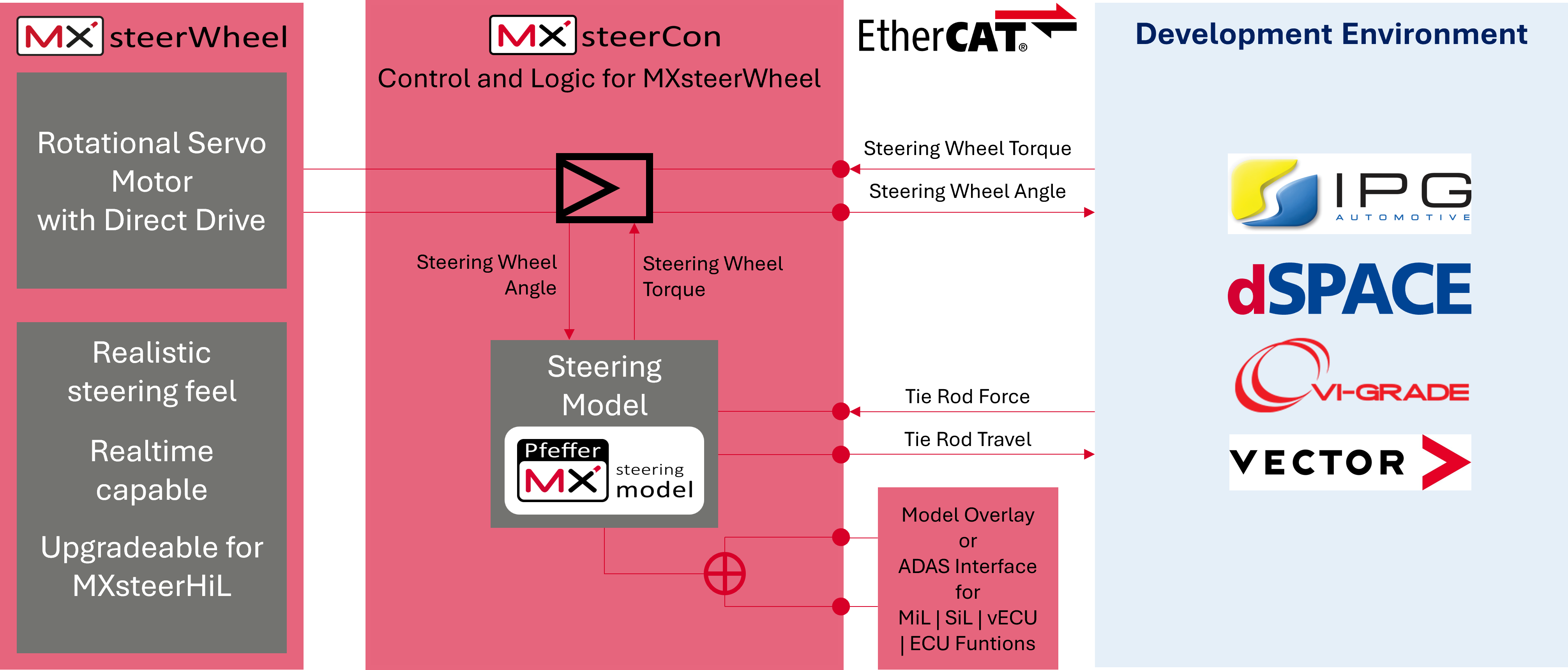 Its intuitive use, the confidence in the product as well cost-efficiency and reality-based development are the outcome of our core competencies and pioneering work in the field of steering field. 
Key facts for your success
Deterministic (fast) real-time-connection with EtherCat
Achieve realistic results through simulation
Running FF stable with complicated model as well as realistic parameters
Perfect tool for ADAS and steerig feel development
Realistic steering feel, due to complex steering model and unmodified parameters
Setup-Example – Assemble the actuator in just a few simple steps onto the desk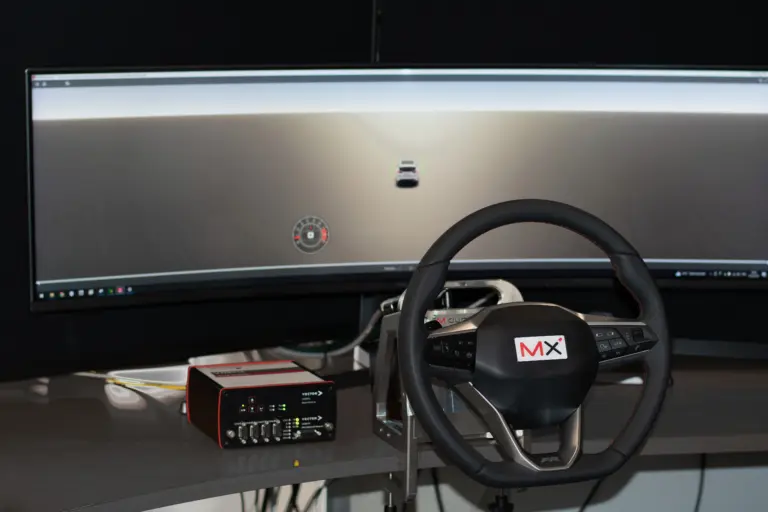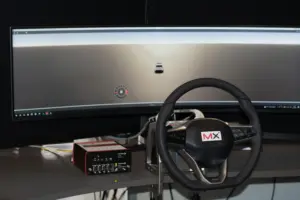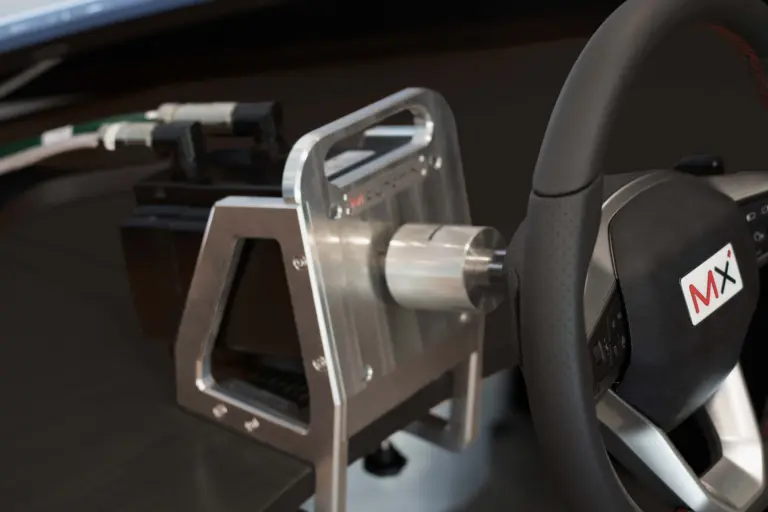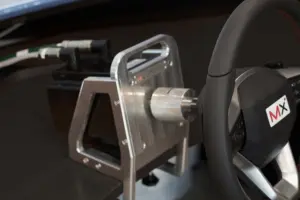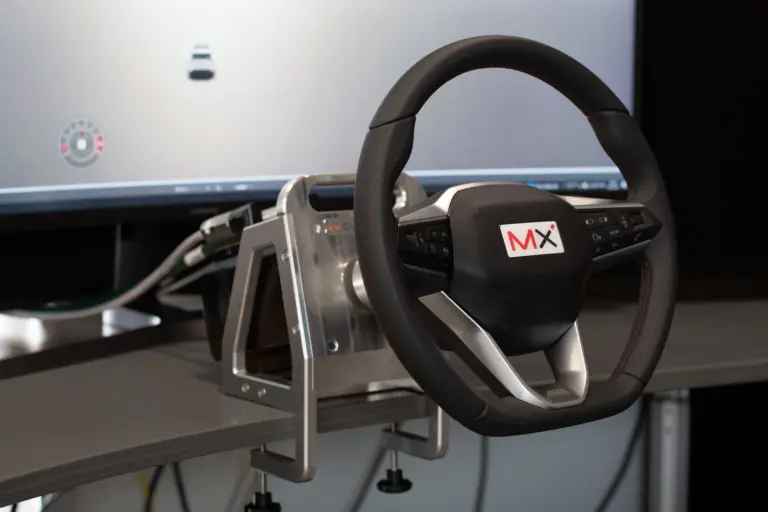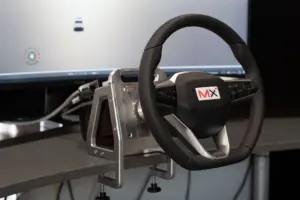 MXsteer

Con

:

Smartes

Gehirn

für reales Lenkgefühl

​
Convince yourself
Contact us now and test our systems free of charge and without obligation. Move your test drives from the road to your office and convince yourself of our performance:
Test it, Feel it, Steer it.