MAKING THE RIGHT DECISIONS IN REAL TIME
Optimization of vehicle development: specialized software solutions and unique methods
Our specialized software solutions for evaluation, targeting, parameterization and modeling are designed to optimize, accelerate and simplify the vehicle development process.
Our unique methods and products, both hardware and software, are the result of years of research and are coordinated down to the smallest detail. They ensure consistency throughout the development phase and deliver usable results in a timely manner. Ultimately, our tools facilitate the daily work of every engineer.
Evalutaion and Targeting Software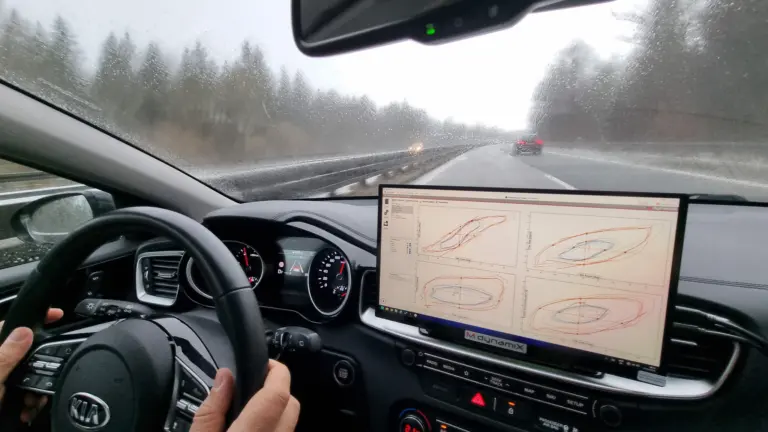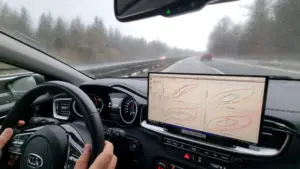 MXeval, the evaluation and targeting software takes over the evaluation and analysis and helps to accelerate decisions: In road testing and simulation for feature-based development for vehicle dynamics and automated driving.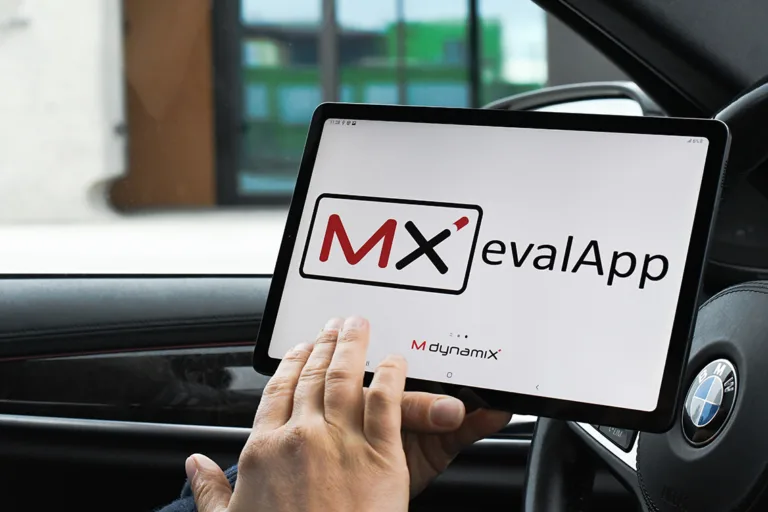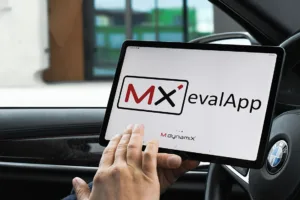 MXevalApp is an evaluation and targeting app for attribute-based vehicle dynamics and ADAS/AD development. The app uses standardized evaluations and customizable options to minimize workload and provide accurate, reliable results.
Modelling Tools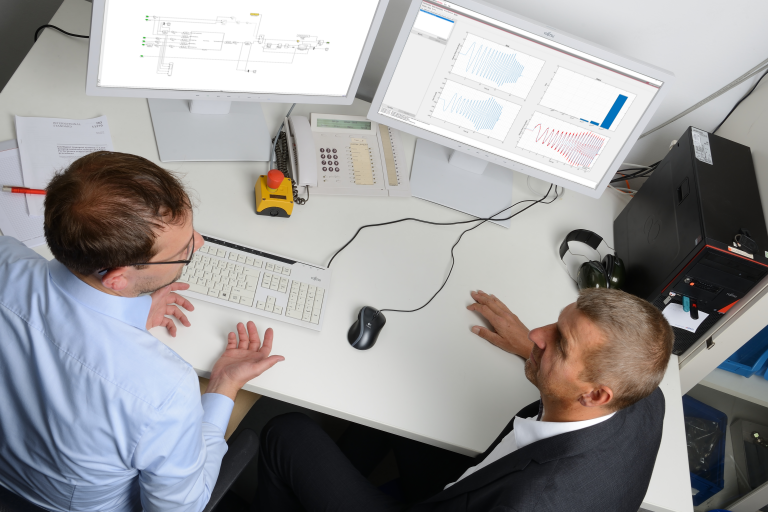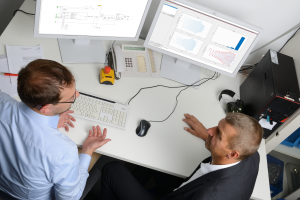 The real-time capable 3-DOF model provides comprehensive information about steering feel in the high and low frequency range with different friction, stiffness and damping parameters down to component level.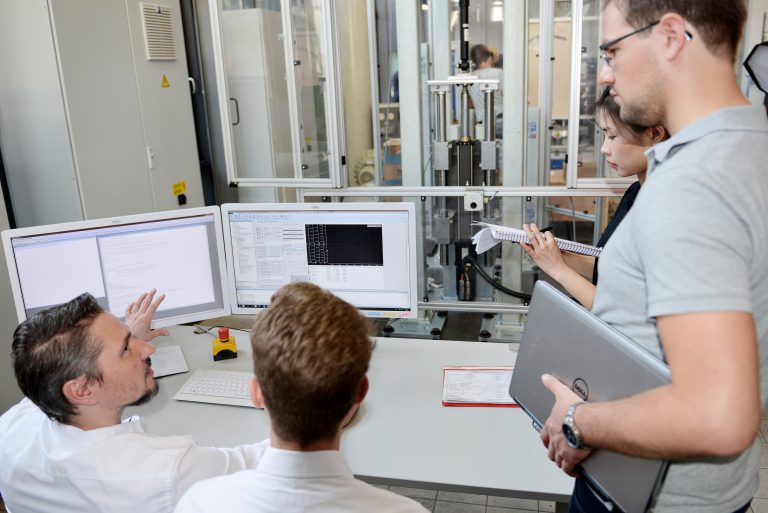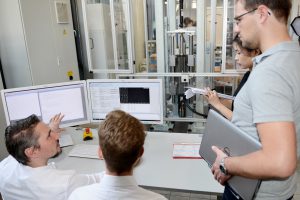 The MXdampermodel enables precise damper modeling for real-time capable virtual investigations and manages the balancing act between real-time application and accurate modeling.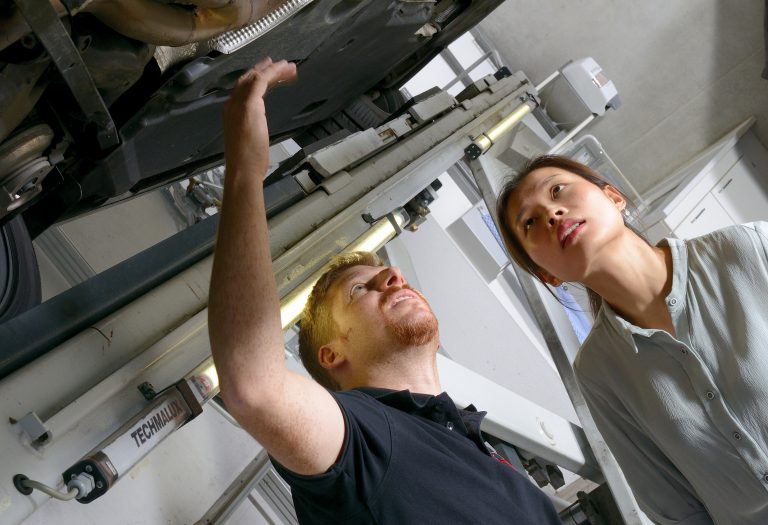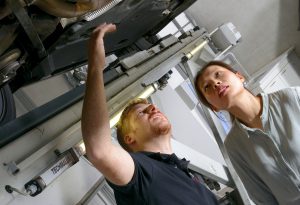 MXmount represents the most accurate model for elastomeric and hydraulic bearings on the market and is perfect for assessing ride comfort, handling or noise,vibration and harshness (NVH).
Parameterization Tools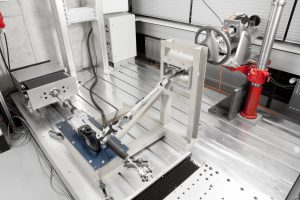 MXsteeringdesigner, based on years of development, represents a procedure specifically designed for the identification of steering model parameters. A catalog of specific steering tests ensures precise identification of model parameters.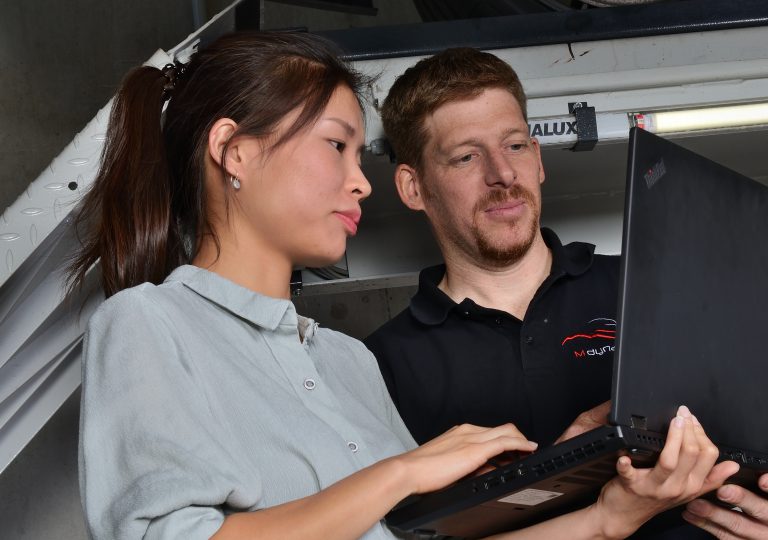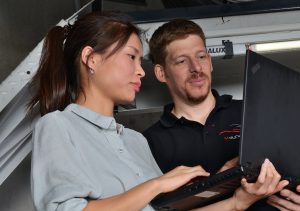 MXmountdesigner is an automated parameterization tool used in combination with MXmountmodel. It automates the parameterization process and thus significantly accelerates the development.
MdynamiX – Your Partner for Software Solutions in Vehicle Development
MdynamiX stands for consistency and early usability in development. Our unique methods and products are harmoniously aligned to deliver timely applicable results to our customers.
It is our utmost concern to create a holistic solution that is precisely tailored to the needs of our customers. Therefore, all our products are designed to be linked together to provide a comprehensive solution.
This overarching product compatibility allows us to provide customized solutions that are precisely tailored to the specific needs of our customers. With MdynamiX, you have a partner at your side who will accompany you in every phase of your development and help you achieve your goals effectively and successfully.