Ride Comfort & Steering Behaviour | News
MXeval for your quick evaluation and right decisions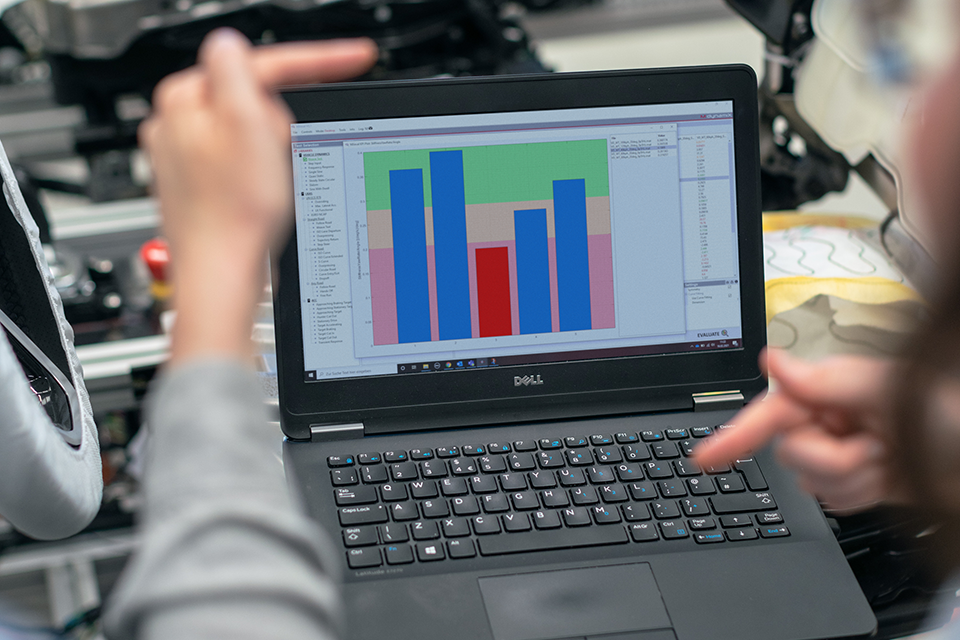 Driving quality, that inspires people. MXeval is an automated evaluation and targeting software for attribute-based development of vehicle dynamics and automated driving. It enables an instant transfer of measurement and simulation data into Key Performance Indicators. It also allows easy validation of simulation vs. road test. With the right goals and measurement data, your success is guaranteed.
MXeval release V3.1 is available now: The new update of MXeval provides important updates of the vehicle dynamics and automated driving evaluation library as well as various enhancements in terms of customization, flexibility and productivity of the evaluation workflow. This offers new possibilities for attribute-based development.
Major Feature Updates
Vehicle Dynamics Library Updates
The vehicle dynamics library of MXeval has been entirely redeveloped and improved. While there have been essential updates to the Weave Test, Step Input, Frequency Response, Quasi Static and Steady State evaluations also new test evaluations have been added to the evaluation library, such as Slalom and Sine with Dwell.
Automated Driving
Various improvements in the test library and KPIs for the evaluation of automated lateral control (LKAS) and automated longitudinal control (ACC) were implemented.
Interactive HTML Report
In addition to the existing PDF reporting, you can now create a report, based on interactive HTML sites. This option does not require any further dependencies and can be used on any device. This report has a lot of interactive features compared to the static PDF version.
Relative KPI Overview
The numeric KPIs results of different evaluations/files/clusters can now be directly compared to each other using the relative KPI Overview. This provides an instant feedback on the differences at a glance.
Custom Plots
Custom plots close the loop to a complete customization of the evaluation process. With the custom channels, custom KPIs and the custom plots, the entire evaluation process can be adapted to your personal needs.
Custom Channels
You can now define your own data channels to enhance your allover evaluation results. These custom channels can be used everywhere across MXeval (custom KPI calculation, custom plots, channel configuration, …)
File Clustering
The file clustering is a powerful feature to simplify and enhance your evaluation process. You can now easily combine different results to a single cluster result. This allows e.g. to make a direct comparison between various results of multiple vehicles within a single evaluation run.
Our focus is keeping your focus in mind
Our focus is to create the best conditions with MXeval so that you can concentrate on the essential tasks to make the right decisions quickly. We continue to work hard on it. Stay tuned!
For more information:
Contact