Ride Comfort & Steering Behaviour | News
MXeval NEW RELEASE: Version 3.0 with new ACC and extended LKAS Evaluation Library now available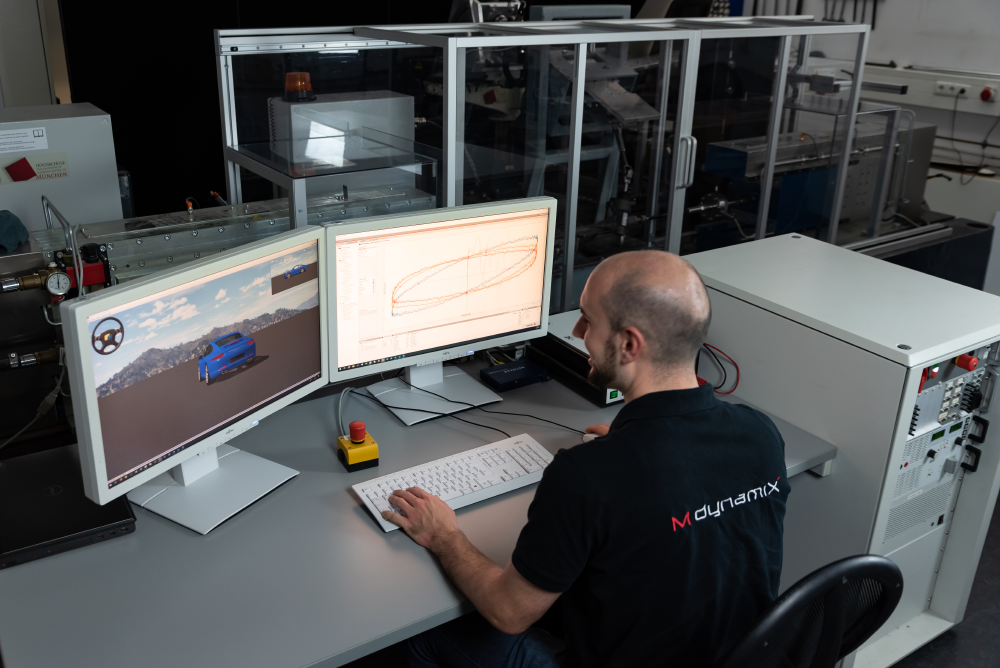 Munich. Generation 3.0 of the approved MX evaluation software for consistent analysis of driving manoeuvres with Key Performance Indicators comes with numerous new features. Besides a native support for essential file-types, a data plausibility check, target manager, and many more, the ACC and extended LKAS Evaluation library is the main modification of this release.  It makes MXeval again more user friendly, enables a quick and simple vehicle performance validation – in online and in offline mode. As a result, it helps you shape better cars.
You don't know MXeval yet?
MXeval is an evaluation and target analysis software for development engineers and calibrators to design and optimize the driving characteristics of vehicle dynamics and automated driving.
Through a high degree of automation and standardization, comparable results are consistently generated in all test and simulation domains – virtually in real-time. This creates a high level of confidence for development to make customers happy due to a brand-specific process. It protects against unexpected outcomes and reduces unnecessary workload.
MXeval has been developed in long-standing partnerships with premium OEMs with decades of experience as a turnkey solution – Ready-to-Use – by users for users. MXeval is based on scientific methods and is continuously developed with the latest findings.
New Features in Detail
ACC Evaluation Library: MXeval introduces the new library for Adaptive Cruise Control. With this library, you can evaluate various ACC manoeuvers, such as Approaching Target, Target Cut In, Target Braking and many more.
Native Support for .mdf and .erg Files: You can now use .mdf (V3 + V4, CANape, CANoe, INCA) and .erg (CarMaker) files directly in MXeval without any further pre-processing. This allows a seamless integration of MXeval in your personal simulation, measurement or post-processing toolchain.
Data Plausibility Checks: Your input data will now be validated and automatically corrected – If required. This ensures a higher evaluation success and reduces the need of pre-processing your data externally.
Generic Standard Channel Configuration: The standard channel configuration provides an easy way of selection your data via the tabular configuration. This feature has now been extended to interact with all kinds of data types and dimensions. It can now also interpret MATLAB code directly, which makes it even more flexible.
Simulink Signal Collector: The Simulink Signal Collector is an easy to use Simulink Block that lets you easily export your required channels from your simulation environment in a predefined format. It also comes with a corresponding global channel configuration that allows you to process that data without any further configuration.
KPI Namespace Conversion: With the new Namespace Conversion feature, you can rename all calculated KPIs to your needs, e.g. referring to your requirement management system. This feature also allows adapting the KPI units accordingly. With this customization, MXeval can match your unique ID.
Projects: With the projects feature, you can save all of your progress and configurations from the entire tool into a single working directory, which can be easily shared with other people. This ensures a high level of reproducibility and allows you to trace your previous evaluations with just a single click.
Demo Data Browser: With the Demo Data Browser, MXeval provides specific demo data for each test, which helps to easily get started. It also supports to understand the MXeval workflow and the test specific evaluation process by looking at the provided data in detail.
The latest release has some additional extension like target manager and online/offline mode, just to mention a few.
For full information about MXeval contact us!
Photo credit: Michael Rupp/Blende8Fotografie
Contact