Ride Comfort & Steering Behaviour | News
Technical depth and lively exchange on Tech Day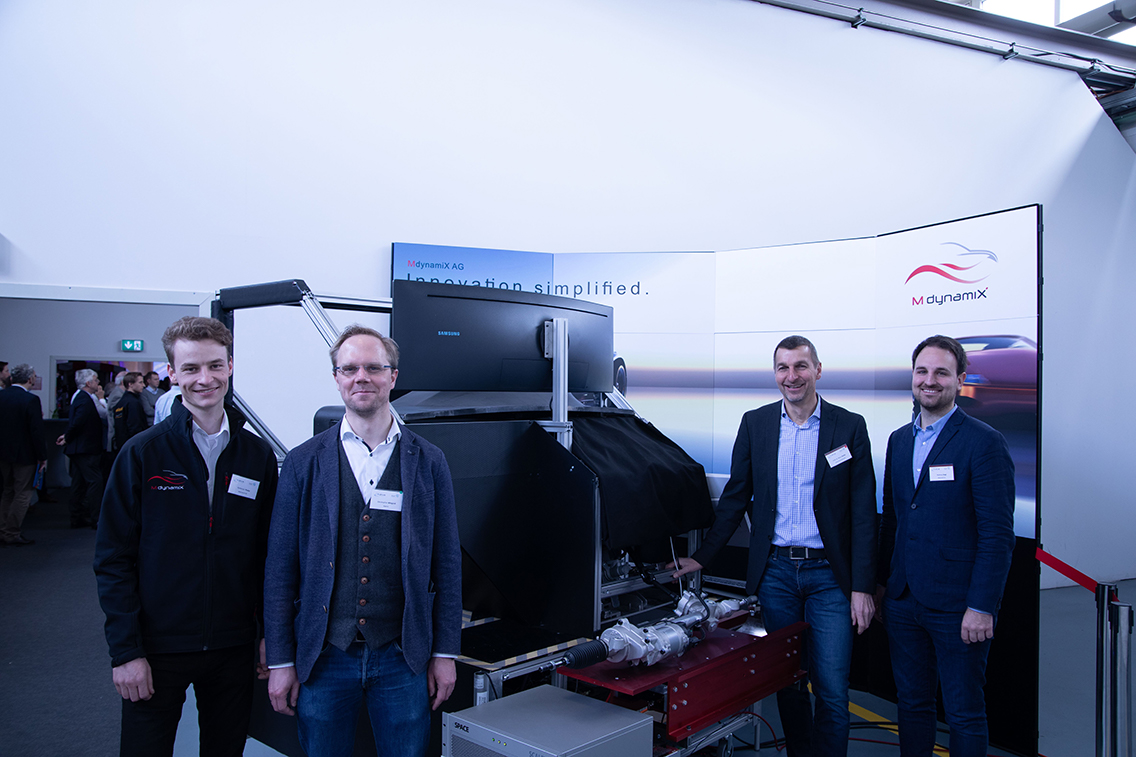 On 6 March 2020, a Tech Day was held at the Adrive Living Lab with over 100 experts from the automotive industry. There the new advanced Vehicle Driving Simulator from AB Dynamics was presented in detail to the experts.
Besides numerous companies from the industry, MdynamiX was also present with two booths. Matthias Niegl spoke in his keynote about realistic steering feel.
Further technical presentations and informative exhibition tours led through the morning. In a pleasant atmosphere, development methods and applications were presented, discussed and experiences intensively exchanged. At the same time, many participants had the opportunity to take a test ride on the new driving simulator.
Allgäu TV report about the Tech Day 2020. It was a fantastic continuation of the roll-out of the advanced Vehicle Driving Simulator the evening before. There was plenty of opportunity for the guests to test drive the advanced driving simulator.