Automated driving (ADAS) | Research
Customer Acceptance Study on Gentex Full Display Mirror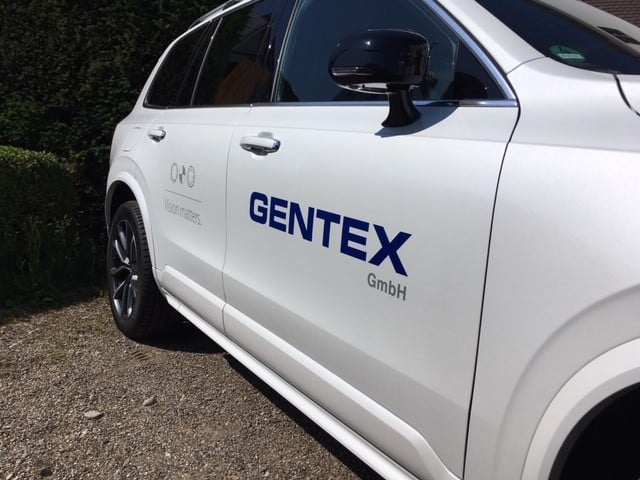 Extends the field of vision, strengthens the feeling of safety
Driver assistance systems relieve the driver and increase safety for all who are involved in road traffic. However, it is often difficult for the driver to adjust and monitor the functions. The Adrive Living Lab of the University of Kempten in cooperation with MdynamiX and Gentex Corporation of Michigan (USA) conducted a customer acceptance study on the Full Display Mirror (FDM).
In autumn 2018, a study on the Full Display Mirror was done by employees of the Human Factors Team of the Adrive Living Lab. The special characteristic of the FDM is its use as a rear-view mirror or video display. The aim of the study was to present the benefits of the FDM measurable and understand driver acceptance and use.
60 test persons were observed during day and night driving in the city or on the motorway with regard to the use of the FDM. Finally, the results were compared with the measurements from eye tracking.
Seda Aydogdu, MX project engineer, sums up the results of the study: "95% of the test persons have a wider field of vision with the interior display mirror, thus gaining a better overview of the driving situation and having a greater feeling of safety".
The intuitive and self-explanatory system enables the test persons to select the appropriate setting of the FDM as rear-view mirror or display within a surprisingly short adaptation phase.