Ride Comfort & Steering Behaviour | News
With experience in their pockets and the future in sight. MdynamiX – a specialist for driving attributes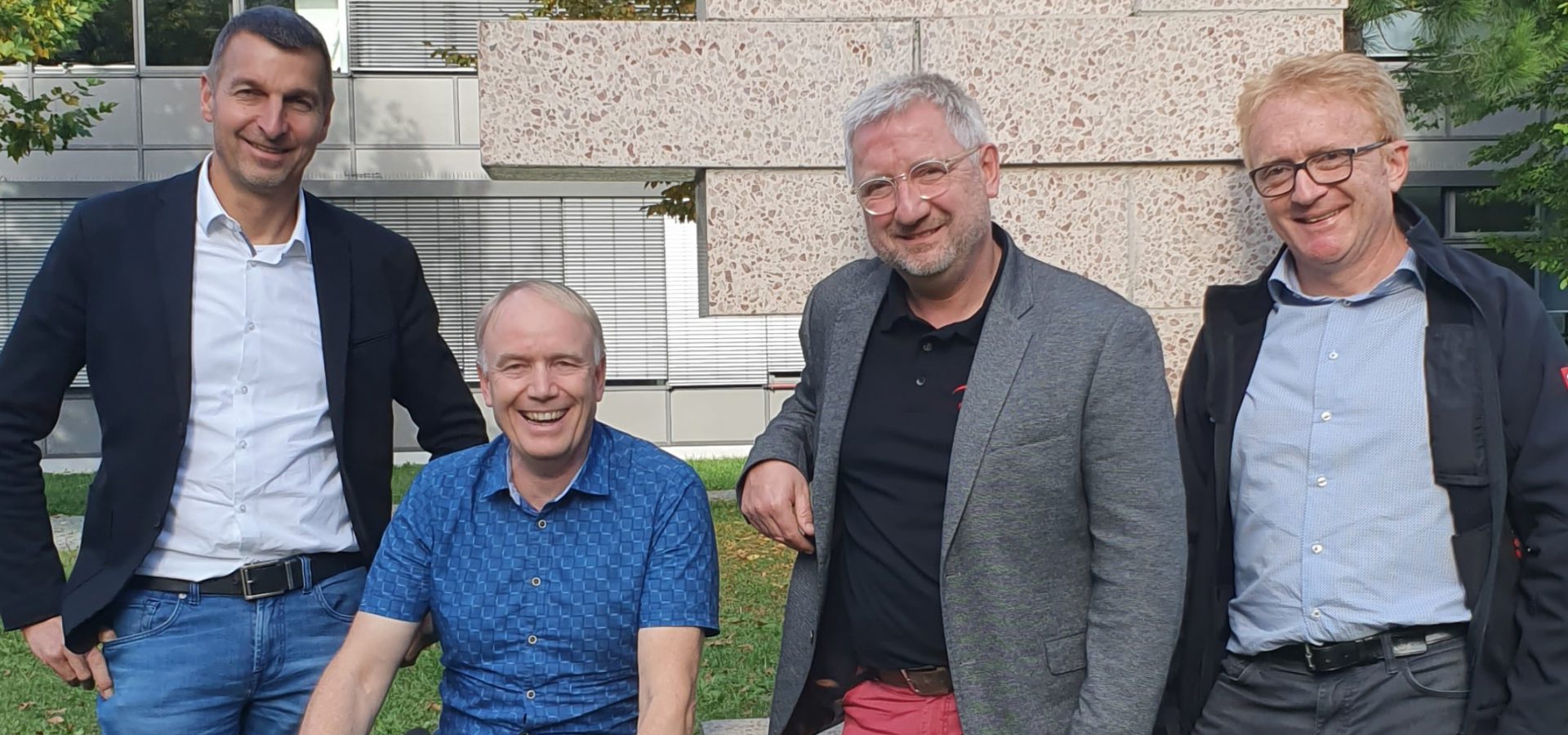 More than ever, humans and machines must communicate and interact perfectly with each other: externally, internally, acoustically, visually and haptically. Feedback, trust, a feeling of security and an always-predictable reaction. The four founders of MdynamiX meet these exciting challenges with expert knowledge and years of experience in research and teaching.
The founding team, consisting of professors Peter Pfeffer, Stefan Sentpali, Bernhard Schick and Markus Krug, has made it their mission to lead the way with new mobility concepts and technologies. The interdisciplinary know-how of the founders creates synergies between the different fields of competence of MdynamiX. Peter Pfeffer is responsible for vehicle dynamics and steering, Stefan Sentpali for acoustics, Bernhard Schick for ADAS/AD and Markus Krug for automotive mechatronics, ADAS/AD and in-house seminars.
Following the philosophy of application-centered research, MdynamiX has set itself the goal of quickly transforming the latest findings, methods and tools into innovative, valuable and therefore successful customer applications – for vehicles that inspire people.
With a pool of about 60 specialists around the founding team, MdynamiX is active as a imaginative partner for the automotive industry at two locations. At the Munich location, new solutions for vehicle dynamics and comfort as well as acoustics and NVH are developed. At the Kempten location the focus is on the development of driver assistance systems and automated driving. The perfect harmony between vehicle and driver is our top priority