Ride Comfort & Steering Behaviour | News
MXeval NEW RELEASE 4.1: subjectively better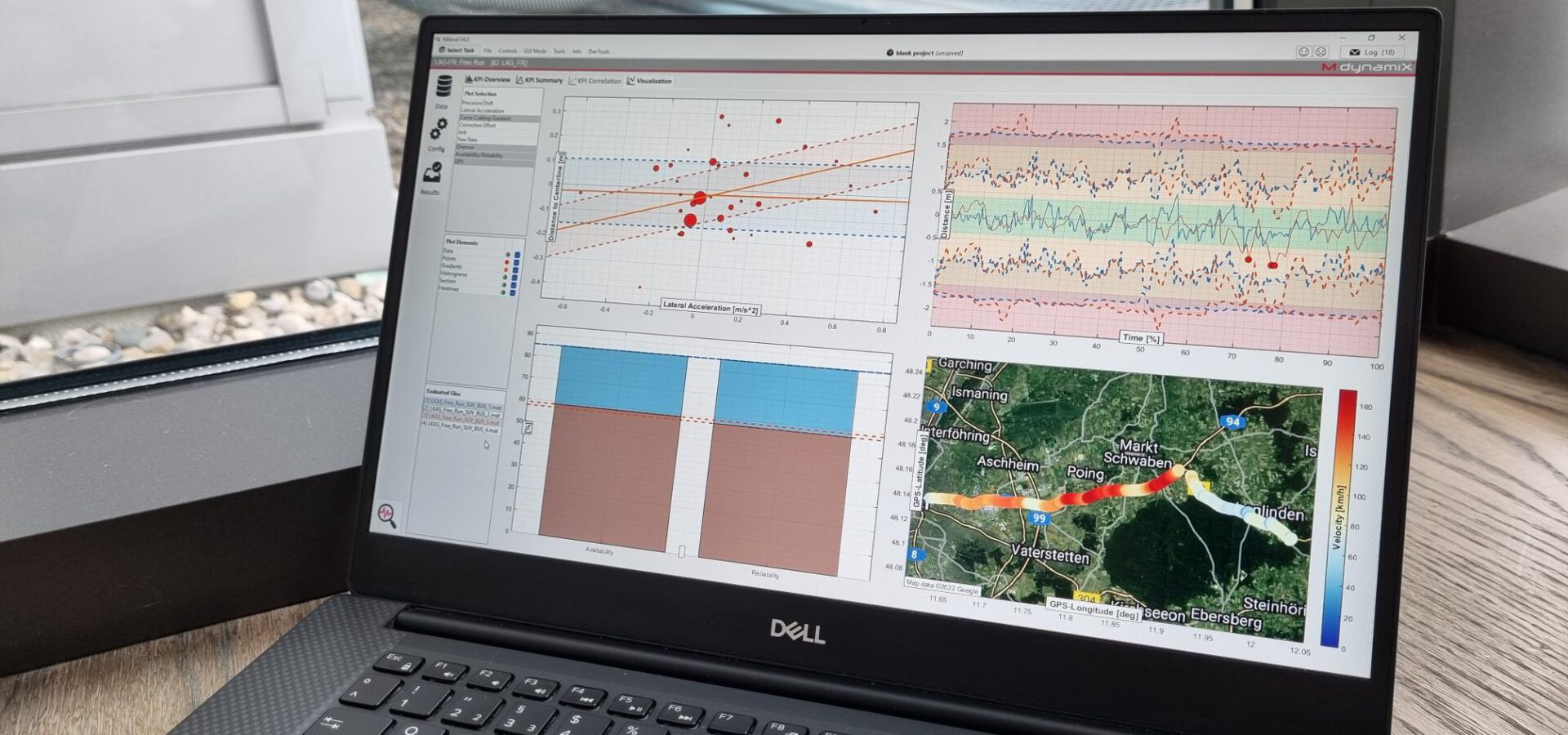 MXeval has been updated with some unique features once more. The workflow is now based on the latest trends in UX with its vertical and horizontal processes. The revised GUI also offers more space for the essentials – which are data and KPIs. The MXevalApp Manager opens a whole new world. Now you can check out MXevalApp licenses via QR code and download subjective questionnaires with your tablet. In the future, it finally will be possible to correlate objective and subjective data!
This video of our Youtube playlist shows all updates of MXeval 4.1 in less than three minutes: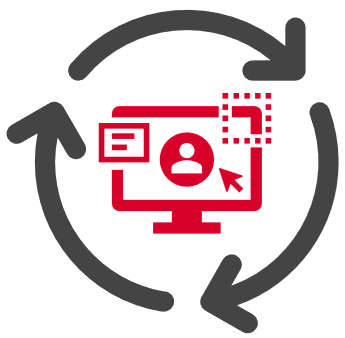 GUI Redesign
The new GUI design offers a better overview by using a full window approach for each sub sections of the evaluation. It is also now aligned with the evaluation workflow which generally improved the overall usability of the GUI.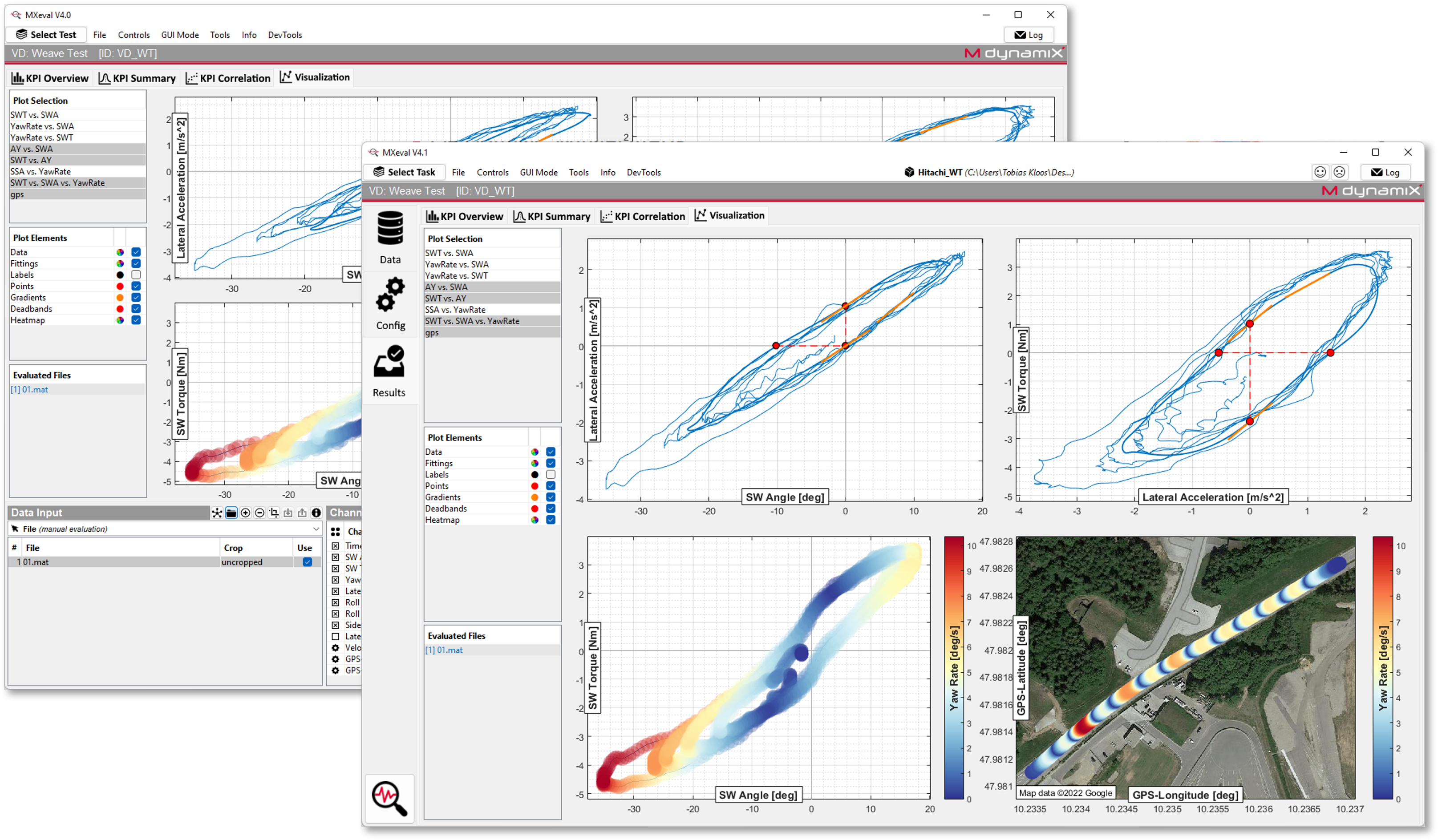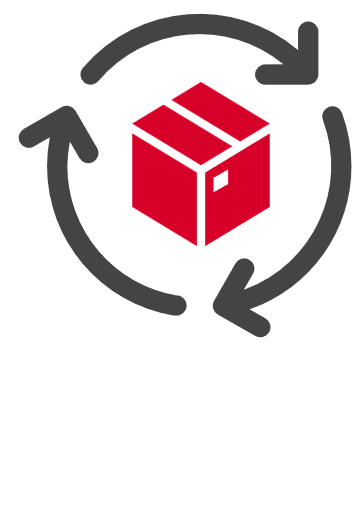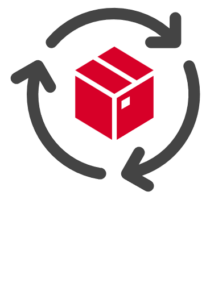 Projects Redesign
The projects feature has been completed redesigned. It now stores all of the configurations and plot related settings. In combination with the included input data the project folder can now be shared and imported on any other computer without any loss of data or configurations.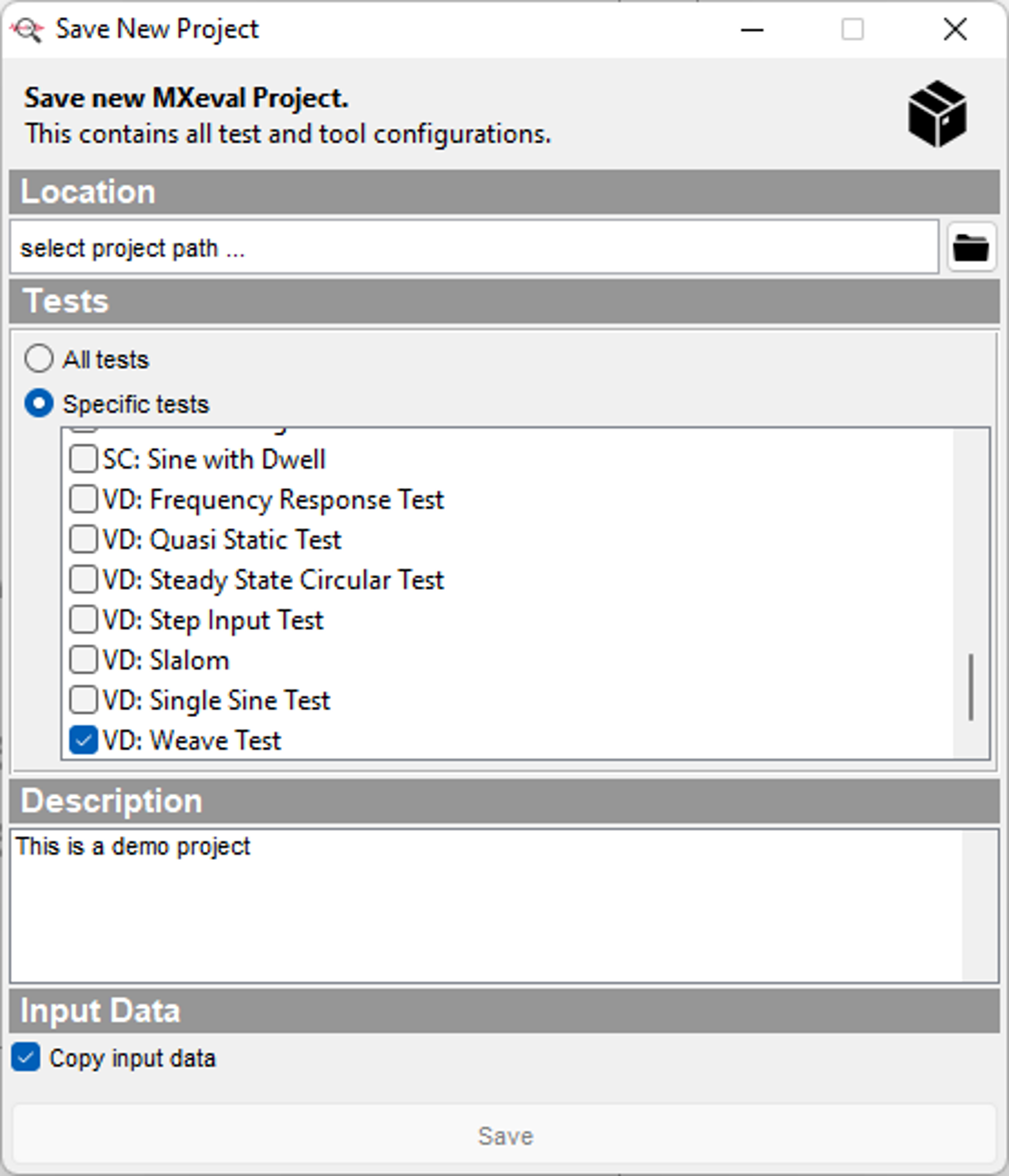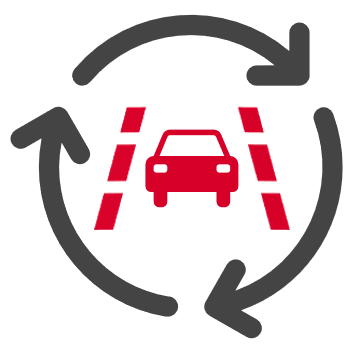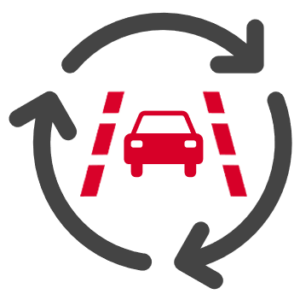 Lateral Guidance Library Renewed
The lateral guidance library has been completely renewed by restructuring redundant tests and removing obsolete ones. Also new tests have been added and are now structured with an orientation along NCAP and other standards.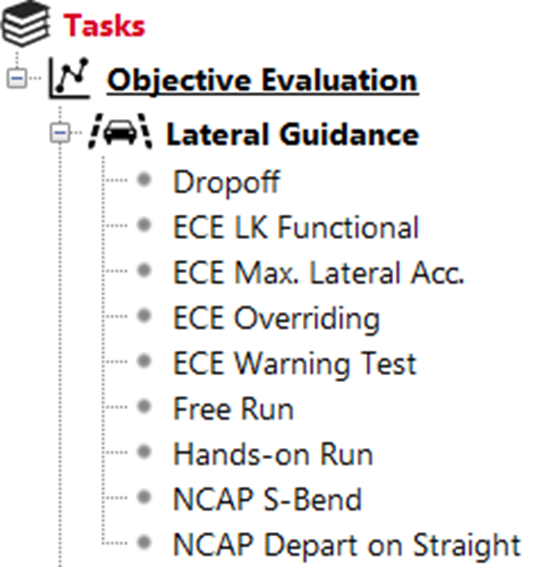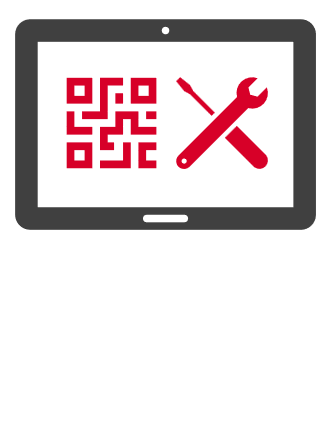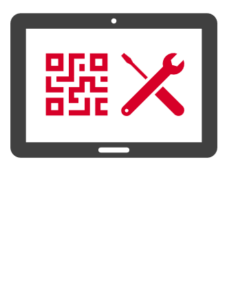 MXeval APP Manager
MXeval and MXeval APP are now combined. The new APP device registration feature allows to easily manage the APP registrations of a related license using a convenient QR code approach. MXeval now also handles the
installation of the MXeval APP as well as the transfer of configuration and report data.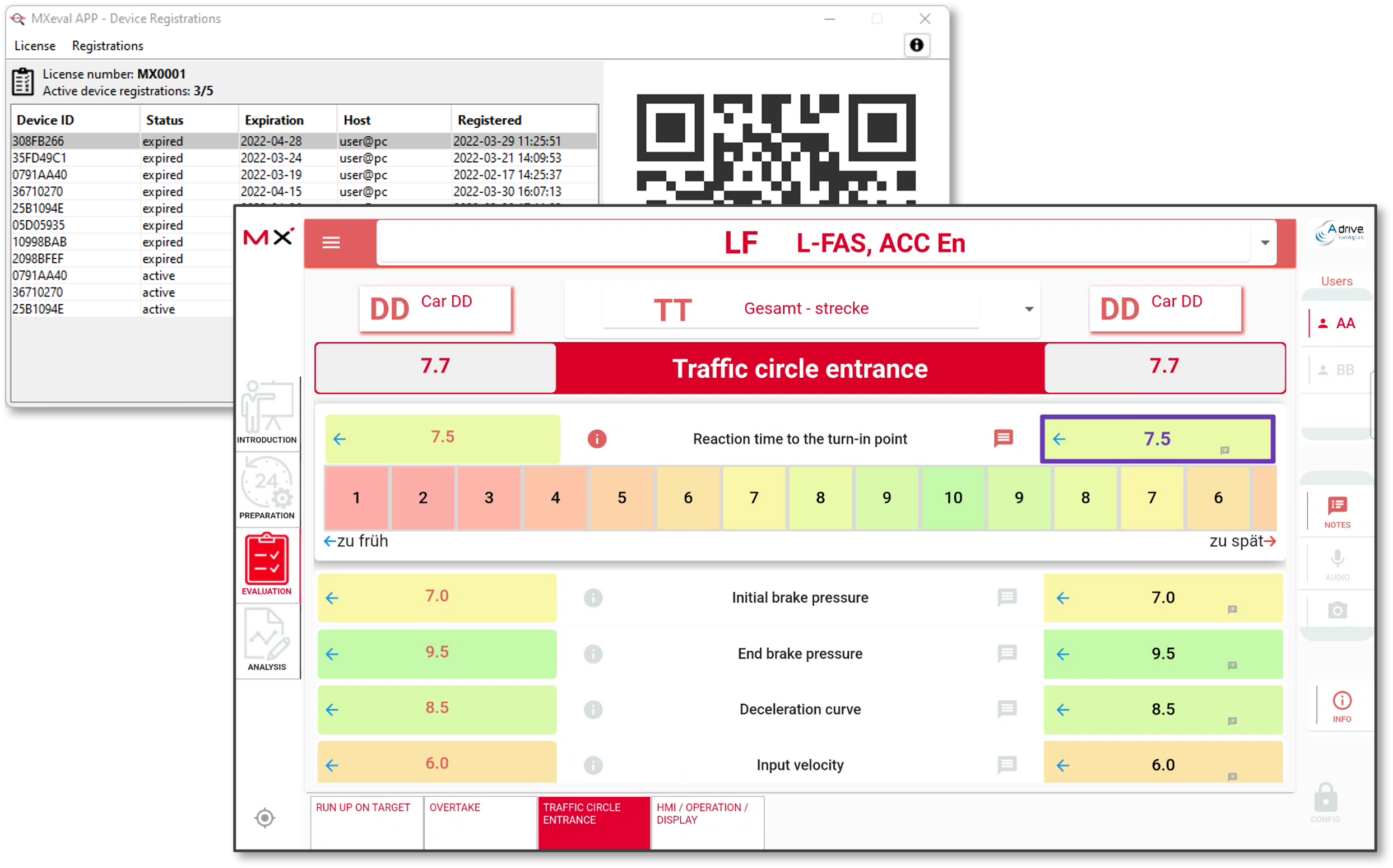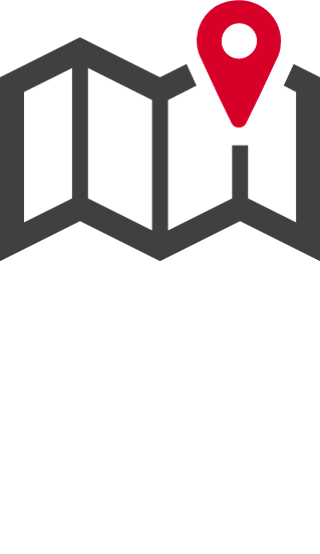 Ground Truth Mapping for Lateral Guidance
The additional ground truth mapping addon for lateral guidance evaluation allows to easily benchmark external vehicles by just needing the GPS position. The vehicle trajectory can be placed on a high accurate road data which is then being postprocessed to deliver the relevant data channels for the evaluation.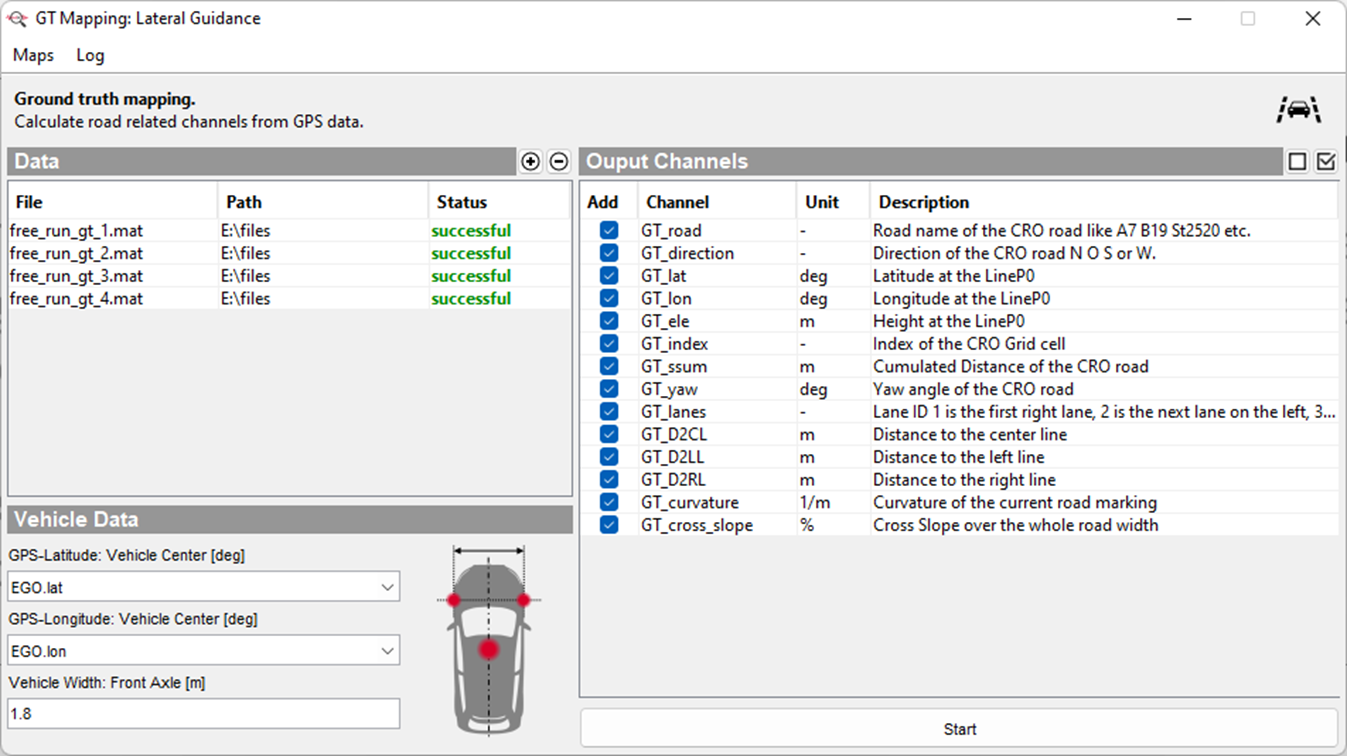 Downloads


MXeval 4.1 is another milestone for software development at MdynamiX AG, all these features have been developed to meet user requirements. Do you have any requests for MXeval? Get in touch with us!