Automated driving (ADAS) | Research
MdynamiX and Kempten University represented at the International HCI Conference in Orlando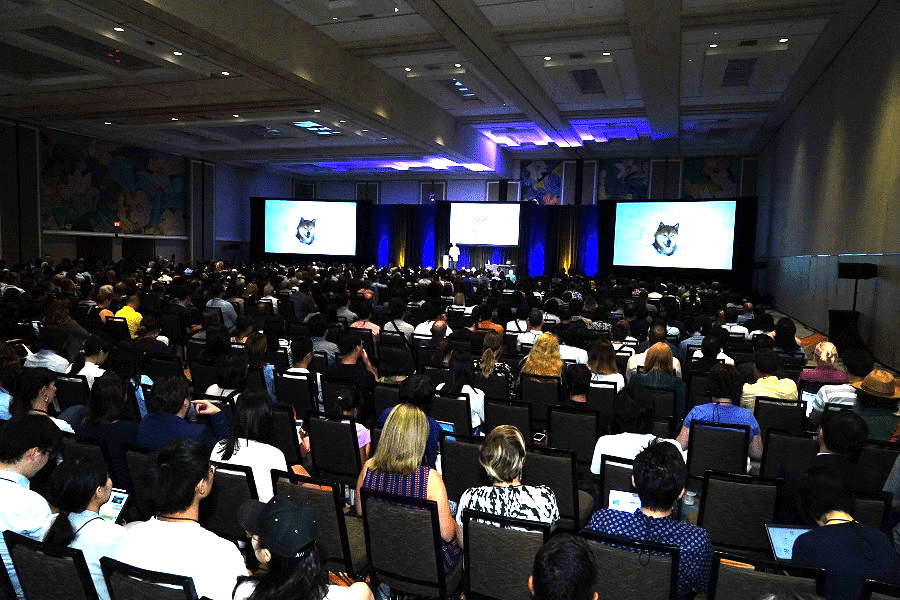 21st International HCI Conference took place in Orlando from 26-31 July 2019
Orlando. The 21st International HCI Conference took place in Orlando from 26-31 July 2019 and was a platform for networking and sharing the latest innovations and developments in human-computer interaction for more than 1600 participants. Seda Aydogdu and Prof. Bernhard Schick represented MdynamiX and the University of Applied Sciences Kempten with two presentations.
Cars have become complex interactive systems. The design of the interfaces between driver and car is crucial for the way driving is experienced. Human-computer Interaction in the highly complex field of mobility and intermodal transport leads to completely new challenges. During the six-day conference, participants were able to choose from 16 parallel sessions with technical presentations and exchange ideas with experts from various fields.
In the MOBITAS session, the audience was inspired by new ideas on human- computer interaction in mobility, transport and vehicle systems. The experts from MdynamiX and the University of Kempten were also represented in this category with their presentations.
Seda Aydogdu's speech on "Trust is good, control is better" gave the participants an overview of the importance of human-computer interaction in times of automated driving, using research on the influence of the head-up display on the evaluation of the Lane Keeping Assistant as an example.
Prof. Bernhard Schick presented a customer acceptance study on the Full Display Mirror (FDM), which was carried out by the Adrive Living Lab of the University of Applied Sciences Kempten in cooperation with MdynamiX and Gentex Corporation. To measure the benefits of the FDM is essential to understand driver acceptance and usage and to identify challenges.
The trend is clear: driver assistance systems are shaping the mobility of the future. In order to enable optimum driver support, system development must pay even greater attention to the needs and requirements of customers, especially with regard to human computer interaction.
Contact