Ride Comfort & Steering Behaviour | News
MdynamiX at the Jubilee-chassis.tech 2019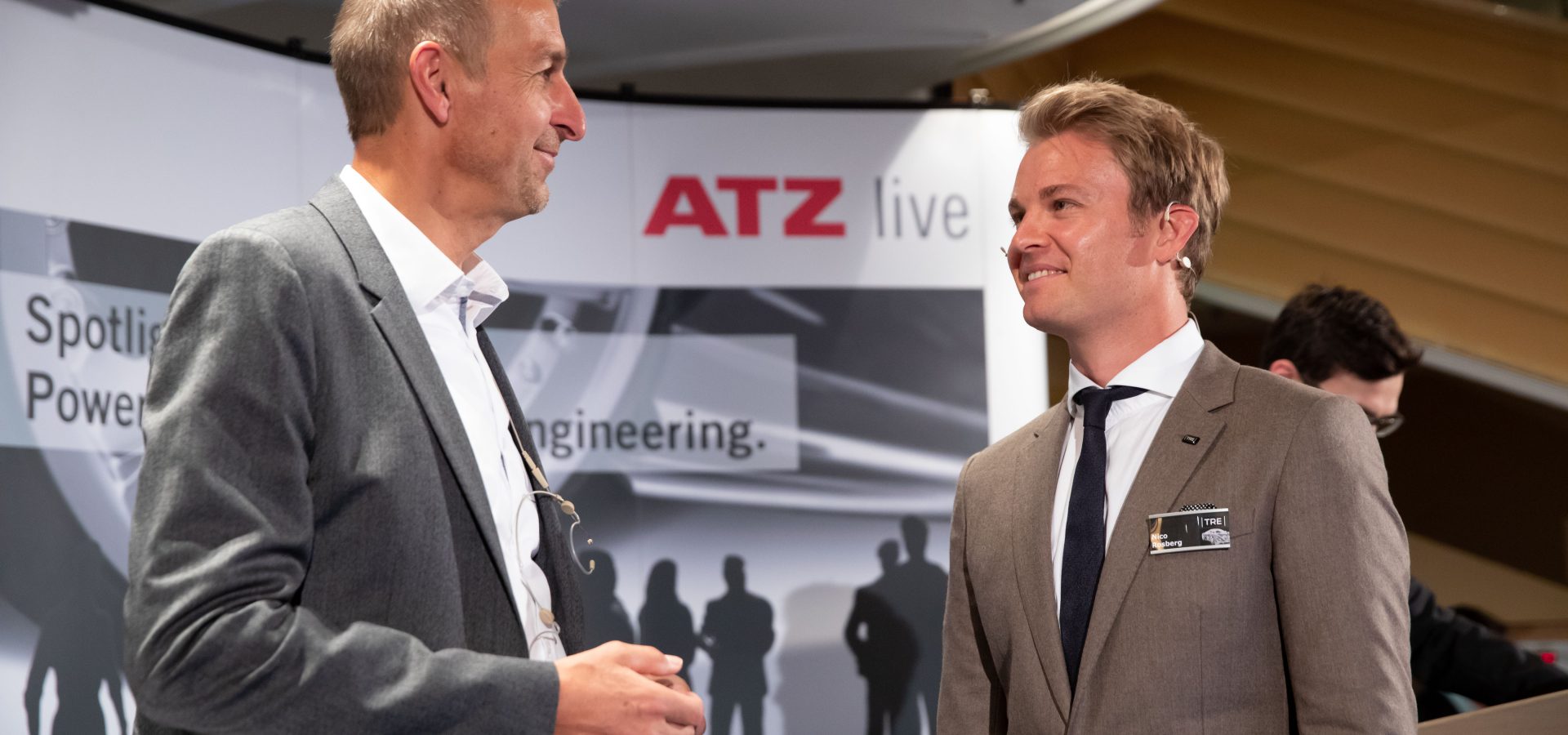 The anniversary event 2019: at the 10th chassis.tech plus, speed was also in demand when it came to developing the chassis of the future
Munich. Numerous manufacturers and suppliers from the automotive industry were represented at this year's chassis.tech plus in the focus of the three aspects of safety, vehicle dynamics and driving comfort. MdynamiX presented itself with an exhibition stand at the Munich chassis conference on July, 25th + 26th.
The conference leader and CEO of MdynamiX, Professor Peter E. Pfeffer, opened the anniversary event with the words: "After 20 years one may look back".
Keynote speakers from industry and research presented solutions that address the current challenges in chassis development. Nico Rosberg, former F1 world champion and co-owner of the IAV subsidiary TRE, expressed the following message: "Developers, pay more attention to the details, not just to the overall picture, because the improvement of many details can also result in a big picture".
Johann Haselberger from Adrive Living Lab and David Benz from MdynamiX were also represented in the expert panel with their presentations on "Deep learning for lateral vehicle control – an end-to-end trained Multi Fusion steering model" and "Damper HiL-tests and damper tuning in Hyundai Motor Europe Technical Center with new lumped model and testing protocol".
Porsche's Manuel Höfer contributed his presentation "Attribute-based Development of Advanced Driver Assistance Systems", which was published in the ATZ April issue in cooperation with the Adrive Living Lab and MdynamiX.
Photo credit: ATZ Live
Contact