NVH & Sound | News
11th International Styrian Noise, Vibration & Harshness Congress: MdynamiX and Hyundai Korea present joint paper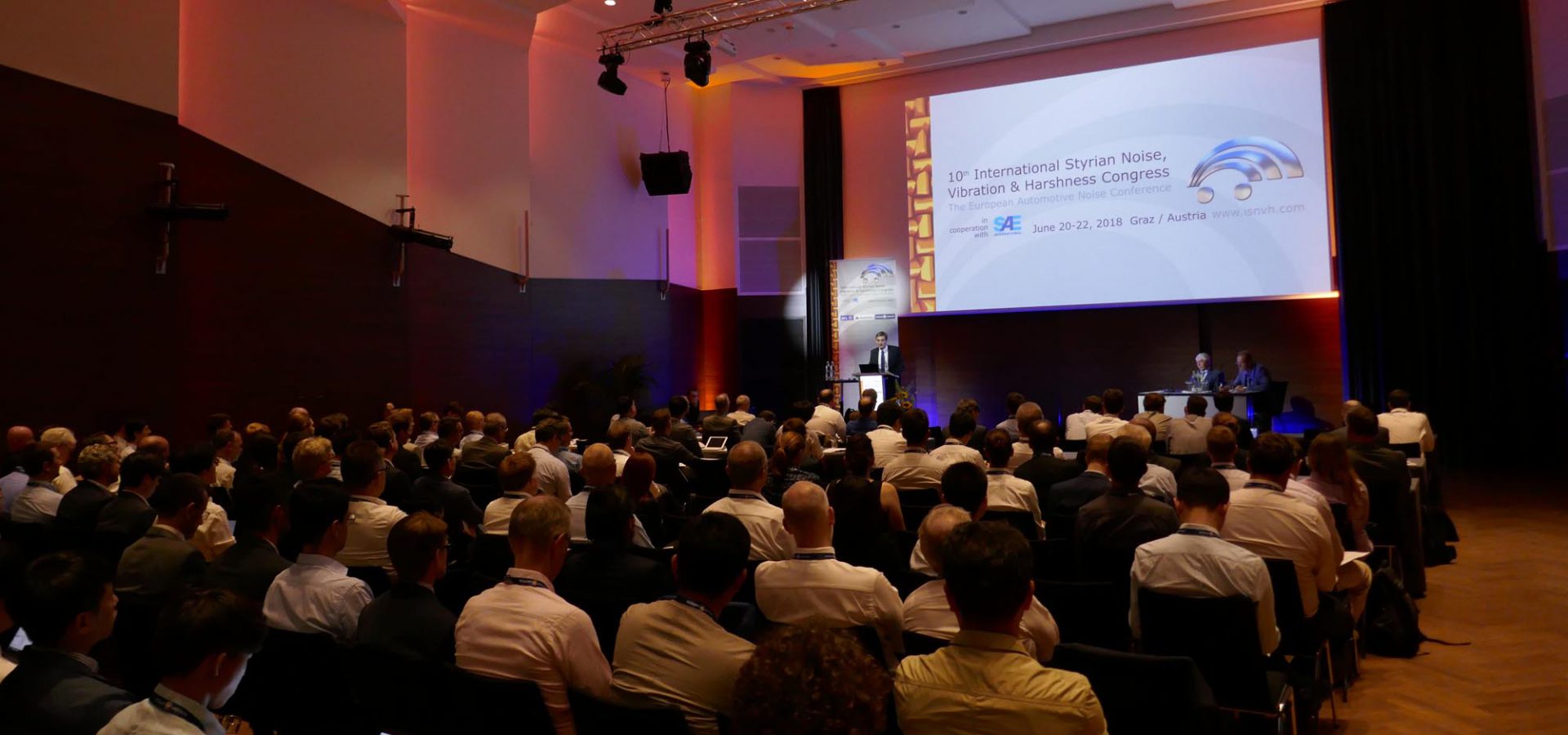 At the European Automotive Noise Conference in Graz on Nov 3-5, the joint paper of MdynamiX, Hyundai Motors Co. and the University of Applied Sciences Munich will be presented. We are especially pleased that Dr. Kyoung-Jin Chang from Hyundai will be present.
Under the motto "wind of change", the Graz conference will highlight the rapid developments in driver assistance systems and automated driving, connectivity and electrification.  Moreover, social changes and technical innovations are significantly changing the market and the NVH community. The ISNVH 2020 Congress has made it its intention not only to adapt to these challenges but also to seize new opportunities. This seamless integration of NVH should be the leading theme this year.
The MdynamiX-Hyundai Tandem's paper "Development of the Active Sound Generation Technology using Motor Driven Power Steering System" is a perfect fit for this topic, as it is completely free of additional speakers, external amplifiers and actuators. In essence, this means an increase in function through a new, additional and independent function. Their results verify that Active Sound Generation (ASG) is a useful technology in the vehicle to reproduce sound without additional actuators. It represents a method of generating various sounds in the vehicle, such as a warning signal and music as well as a virtual engine noise. Leonhard Angerpointner sums up the core message well: "We have managed to place a second additional engine function on a series control unit even after the fact and thus to generate sounds additionally with the steering assistance motor".
You can find the complete abstract of the article here.