Automated driving (ADAS) | News
MdynamiX once again sponsors and promotes VDI Autonomous Driving Challenge.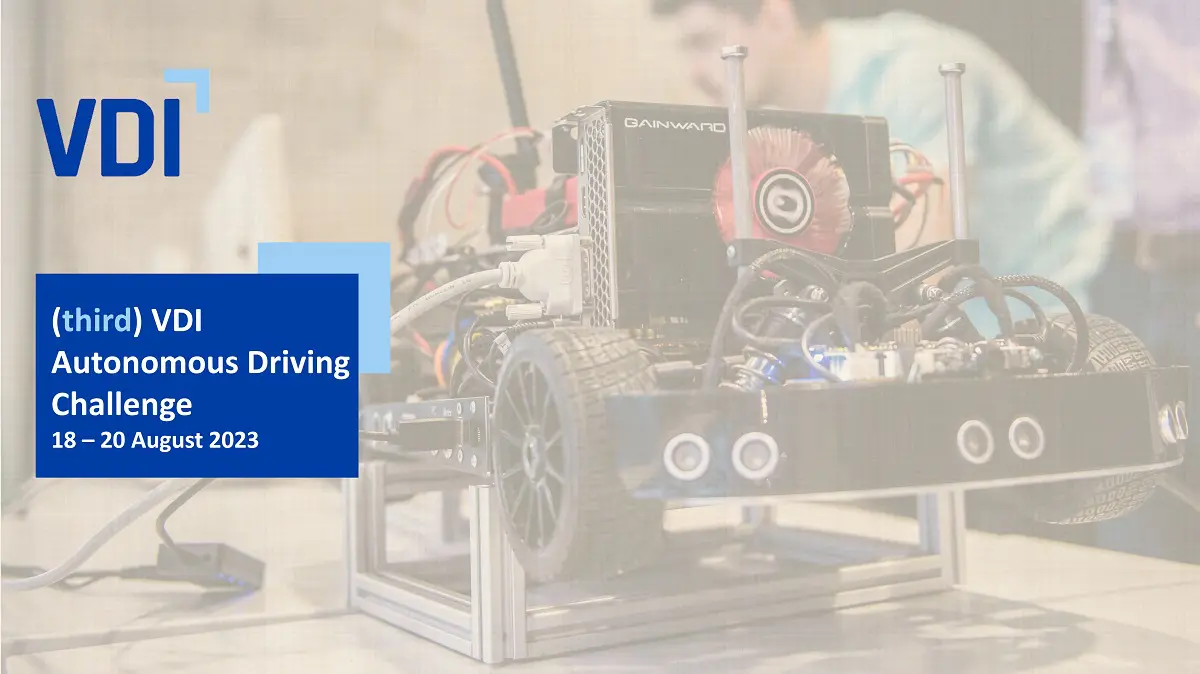 The VDI Autonomous Driving Challenge (VDI ADC) – now in the third year –  combines the fascination of real motor sports, robotics and automation like no other competition. It offers a unique platform for young professionals and students to acquire scientific and technical skills in a future-relevant field, to exchange expert knowledge with like-minded people and to establish first contacts with participating companies.
As MdynamiX we are proud to support this passion for technology and the enthusiasm for progress of young talents!
We owe the conception of the rules and regulations as well as the construction of the racetrack, which this year was modeled after the Lausitzring, to the expertise and great efforts of Prof. Markus Krug (CEO MdynamiX) and PhD student William Engel (Development Engineer MdynamiX).
Our MXcarkit has established itself as an integral part of the VDI Autonomous Driving Challenge, as participants trust the technical sophistication and ease of use of our product.
The MXcarkit is ready to go with a standard set of sensors, powertrain control, and steering. The computer unit, a Jetson Nano, is equipped with the Robot Operating System (ROS), which provides basic software for lane recognition and basic vehicle control. This allows the teams to focus on programming driving maneuvers, software development and fine-tuning. (Product specification).
As a long-time sponsor and supporter of the VDI ADC, we are excited by the innovations and solutions that the teams present year after year. We are confident that this year's participants will deliver impressive results, and we look forward to working together to drive the future of autonomous vehicle technology.
We are looking forward to an exciting competition on 18th-20th August!
Check out the impressions of the previous challenge here: