Sound engineering | Success Story
Bronze for MdynamiX AG and Munich University of Applied Sciences
Under the three winners at the TÜV SÜD Innovation Award Ceremony
Munich. For the second time, TÜV SÜD awarded the Innovation Prize at its headquarters in Munich. The TÜV SÜD Innovation Award is aimed at SMEs throughout Germany who, together with a university or a non-university scientific institution, develop a product, process innovation or technology-oriented service and bring it to market. Prof. Dr. Stefan Sentpali from MdynamiX AG and Prof. Dr. Hecker from the Munich University of Applied Sciences took home the trophy for 3rd place and 10,000 euros with their project on targeted noise development for electric motors.
Up to 100 small electric motors are installed in one vehicle. With the help of control algorithms, each motor can be given the appropriate sound, in return, any unnecessary and disturbing noise can be reduced. Against this background, the team, consisting of professors and employees of the Laboratory for Acoustics and Dynamics at Munich University of Applied Sciences and the Munich-based An-Institute MdynamiX AG, is working on the acoustics of electric motors. Giving the electric car more or the right sound means more safety on the road and emotionality for the users. All evaluation criteria, such as innovative content, benefits, suitability for SMEs, practicability and successful implementation were met and placed the team in the top three out of 40 applicants.
Can mechatronic systems in vehicles offer other functions in addition to their basic function? This question, according to Prof. Sentpali, gave the impulse for the project. The braking system, for example, functions in addition as a distance control. No additional functions have been realized with electric drives to date, but these produce force fields which are traditionally used to generate torques and rotational speeds. The innovation – the core of the project nominated for the award – is to use the force fields to generate noise, which the two scientists called Active Sound Generation (ASG). No additional components or systems are required, which saves installation space, weight and costs and thus represents a real functional increase.
In the University's acoustics laboratory, electric motors are taught to "speak and sing", which brings back the lack of emotionality when driving electric vehicles. The feedback of the vehicle is very important in the interaction between man and machine. On the one hand, the missing drive noises and the associated acoustic information such as speed, power requirement or speed are transmitted to the human being as a signal. On the other hand, future legal requirements can also be fulfilled by ASG. As of 2019, for example, all electric cars must generate a minimum volume when starting up and be recognizable by the noise as a moving vehicle.
"Interdisciplinary cooperation between academia and industry is required", so Prof. Hecker, control engineer and familiar with control algorithms for active noise suppression. The cooperation between the Munich University of Applied Sciences and the research institute MdyanmiX AG as an affiliated institute allows many degrees of freedom and makes interdisciplinary work in a team of several employees possible.
Contact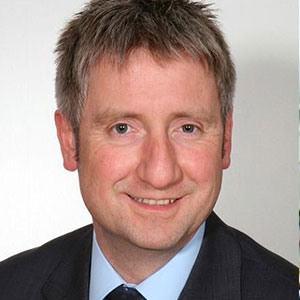 Contact