Driving pleasure with high class steering feeling
Vehicle and driver in perfect harmony
Superb steering feel perfectly matched with overall driving dynamics: "Feel the fusion for (e)motion." A new harmonious unit. Exuding ease and confidence. Thanks to predictable response. For relaxed driving pleasure.
The higher the integration level the greater the degree of harmonious perfection: this statement is particularly relevant when control is shared by driver and vehicle.
Our solutions for the new dimension of "driving and being driven" are based on more than 20 years of development and testing experience in vehicle dynamics. In test driving, on the test bench and in simulation.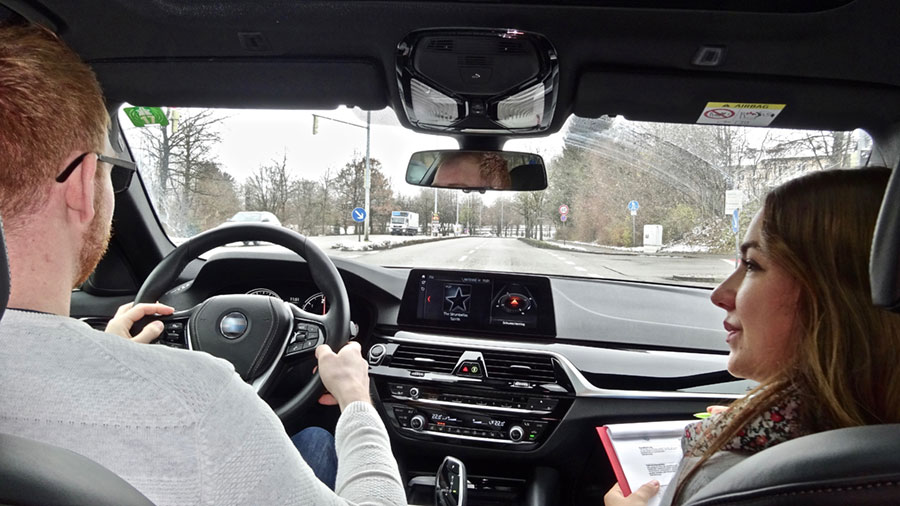 Unique and brand-specific- That's how the bond between the car and driver should be, also in the age of automated driving. Achieving tangible driving pleasure is our motivation and commitment.
Read more
Subjective experience, objective execution
Guided by this maxim, we untiringly work on transforming subjective driving experiences into objective performance indicators.
Read more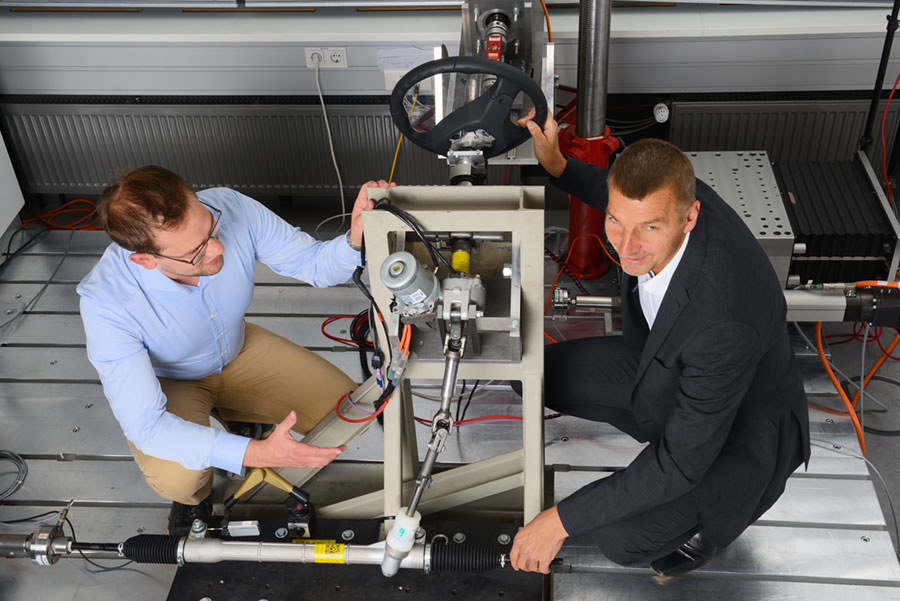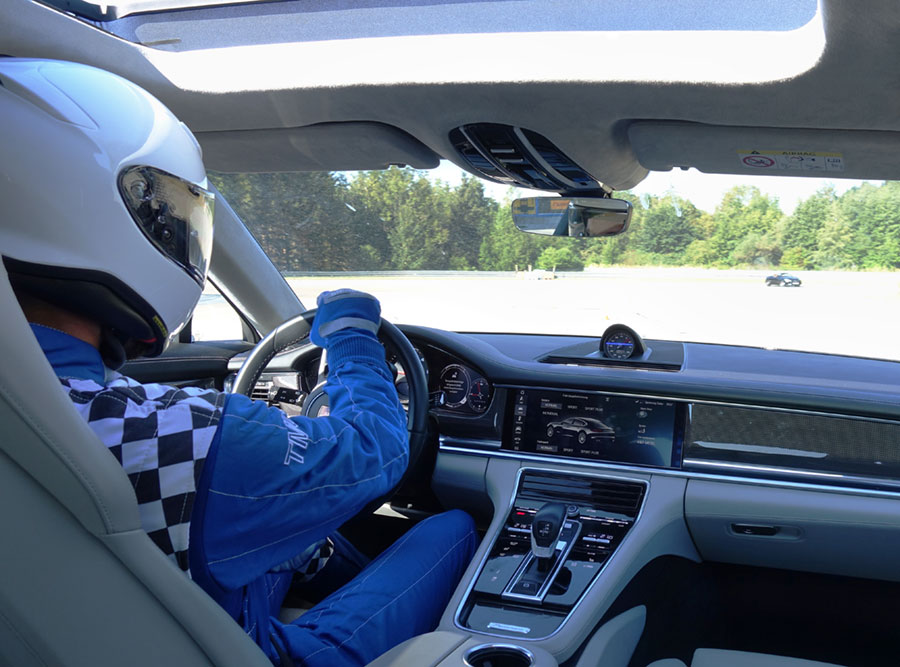 Consistent and usable early on
Uniquely combined and coordinated, our methods and products ensure consistency in your development and deliver results you can use early on.